Join us at Fox Charlevoix for
OUR BIGGEST SALE OF THE YEAR!

June13th - June 15th

Thursday & Friday til 7pm - Saturday til 5pm.


We've slashed our prices on new and used inventory and teamed up with Bay Winds Federal Credit Union to get you FINANCING AS LOW AS 1.99%!!!*
BIG SAVINGS! LOW FINANCING!* EXTENDED HOURS! BALLOONS! HOTDOGS!
Car buying just got fun again!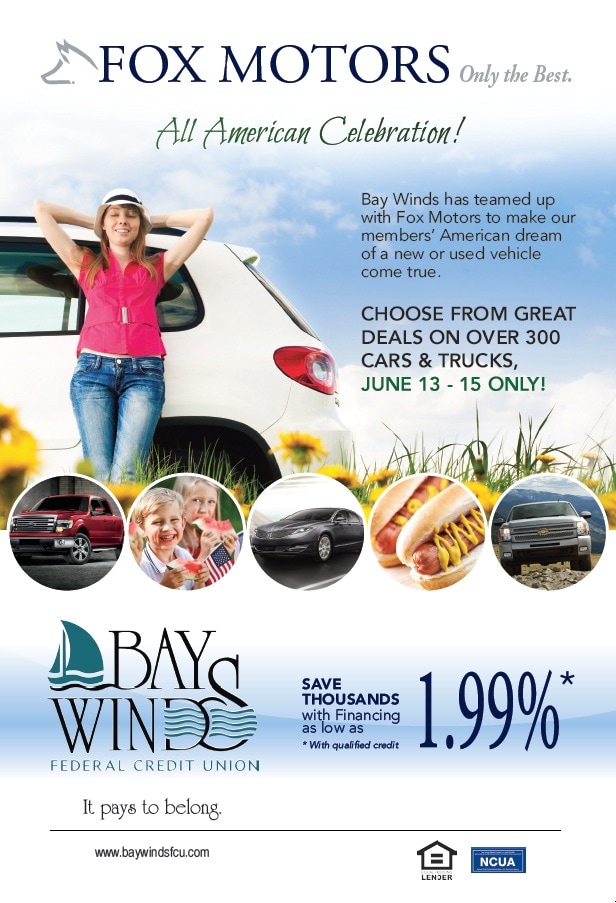 read more